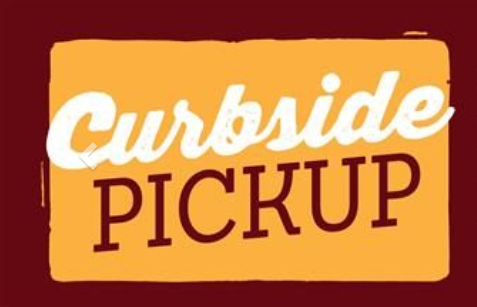 BriarPatch Curbside Pickup
CURBSIDE PICKUP PROGRAM
Shopping can be stressful right now, we understand. BriarPatch Food Co-op is trying to help make it a little easier. While we work together to #flattenthecurve and mitigate the spread of COVID-19, we are now offering curbside pickup.
Click here to go directly to the Online Store.
HOW IT WORKS
You can now shop for select store products from your home computer using our new online shopping cart here. Credit card purchases only, please. Payment will be charged once you arrive at the store to pick up your groceries.
How to order
It's easy!
**1. Log in as an Owner-Shopper if you are a BriarPatch Owner (If you're not an Owner, please log in as a Guest)
2. Peruse select items from categories such as: Bread, Grocery, Meat, Our 99% Organically Grown Produce Department, Prepared Foods, Refrigerated and Supplements & Body Care.
3. Select the items you want to buy. Only 20 items will be allowed per order. If you fill your cart with more than 20 items, you will be asked to delete some at checkout.
4. Go to check out.
5. Schedule a pickup time from the available options.
6. Pay when you arrive to pick up your order.
Special Notes
We are currently limiting carts to 20 items, total. Some popular items like toilet paper and hand sanitizers are limited in stock and are not available for online purchase.
Sorry, bulk and deli items are not currently available. Stay tuned!
We're sorry, we can't guarantee the availability of products at the time we shop for you. Please indicate whether or not you'd like us to substitute a similar item for you at checkout. Otherwise, please understand when some things you ordered are not available at the time of pickup. 
We cannot add things to your shopping order once you have submitted your order. You will have to create a separate order if you want additional groceries.
We want to get this right and give our shoppers the best experience possible. At this time, we can only accept a limited number of curbside pickup orders per day.
*This service is offered on a first-come,  first-serve basis.*
Pickup Time 
Pickup times are available between 9AM – 5PM, Monday through Friday. Available times will be shown during checkout. Choose which available time is most convenient for you and please arrive promptly during your scheduled 1 hour pick up window. We have limited space for storing curbside grocery items and any orders that are not picked up within the scheduled time frame will be returned to the store.
**Owner Shoppers
If you're a BriarPatch Owner, and this is your first time shopping online, follow these instructions:
In order to have your online purchase credited to your Owner account, you will need to log in and create a password:
Click the login button on the top right of the screen under your cart total.
You will be prompted to enter Email, Phone Number or Account Number and Password. Please enter either your Email or Phone Number* associated with your Owner Account, and click "Forgot, or need to create your password?" under the Password field.
You will be prompted to select a Reset Method of Email, Text or Call. Select your preferred method, enter your Phone or Email as prompted and click Submit.
You will receive a Verification Code via your selected method, and be prompted on the screen to enter this code.
You will be prompted to create your new online shopping password.
*In step 2, please access your account by entering Phone or Email only. Searching by Account Number will not work.
If you do not have a phone or email associated with your account or forgot what phone or email you have associated with your account, please contact Owner Relationship Coordinator Chelle Wheatley at chellew@briarpatch.coop, 272-2667 x 134 8AM – 4PM Monday – Friday and we will be happy to help you out!
Click here to go directly to the Online Store.
If you're not a BriarPatch Owner, follow these instructions:
Go right to shopping the site by adding items to your Cart
When you are ready, go to Checkout.
Enter your First Name, Last Name and Email (required), and Phone Number (optional but highly recommended! We may have questions about your order).
Checking Out
Select 

Pickup at Store

.

 

Choose 

Date

 and 

Time

 for pickup.

 

Click 

Pay at Pickup

.

 

Online payment is not available at this time. 

 

Review and 

Confirm Order

.

 

Once you have submitted your order, you will receive a confirmation email. 

Important. The time of pickup will be in small print on the email. 

 
How to Pick Up
We have set aside three parking spaces in front of the store for curbside pickup. We will notify you by your preferred contact method when your order is ready. For folks who do not have a cell phone, please call the store and give us a description of your vehicle and when you will be arriving. Look for the signs out front for curbside parking. We'll be watching for you, please give us a call on your cell when you arrive at 460-1111. 
How You Pay and When Discounts are Applied
When you arrive at the curb, we will take your payment and process it inside. Please have your credit or debit card ready. Sorry, no EBT, check or cash payment available at this time. You do not need to bring a print out of your receipt.Owner Appreciation, Senior and Volunteer Discounts will be applied at the time we process your payment. You can also let us know if you would like your Volunteer or Owner Appreciation/Voucher Discount applied in the notes section of your order.
Curbside Pickup is currently free!
To help alleviate some of the stress our shoppers are experiencing during COVID-19, we are waiving additional charges.