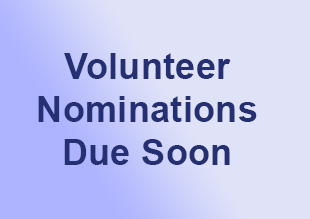 Call for Volunteer Nominations
Volunteers are the HEART OF ONE SOURCE-EMPOWERING CAREGIVERS
Call for Nominations
Do you have a volunteer who has gone above and beyond the call of service for you and your loved ones?
Who has made an extraordinary commitment to the in-home family caregiver?  Whose contributions have made a demonstrable difference by supporting the organizations?
The OSEC Awards Committee is seeking nominations for exceptional volunteers for 2019 and for 2020 to date (including the COVID-19 pandemic period).
Nomination Deadline: August 29, 2020.
You may nominate a volunteer for each category:
In-home Family Respite Volunteer Service:  for volunteers working directly with in-home family caregivers, families, and loved ones during respite volunteer visits.
Organizational Support:  for volunteers whose work supports the organization as a whole; may include fundraising, Board service, outreach, administrative support, and technology.  Note: this award focuses on non-respite visit support.
Specialized Volunteer Service: for volunteers who have supported OSEC primarily through a specialized volunteer program: The Caregiver Advantage education and support series, telephone support, and bereavement support.
We hope that the honorees will be able to accept the award in person. We will inform honorees in September 2020. Volunteer Awards and Reception will take place on Thursday, October 15th  from 5:00 pm-7:30 pm.  More details to follow.  SAVE THE DATE.  Please visit our website.
Nominees names and a short note relating to why you are nominating this volunteer may be emailed to ed@empoweringcaregivers.org or by telephone message to the office at 530-205-9514.
Thank you so much for participating,
Carolyn