https://www.healthline.com/health-news/helping-others-can-make-you-happier-as-you-age-heres-why
Researchers say helping others can make you happier as you age.
They say that's because this type of behavior helps release a mood-enhancing hormone known as oxytocin.
It was previously thought that this neurochemical was predominately released in younger people.
Experts say doing for others can involve charity work or even simply saying hello to people in stores, elevators, and other public places.
---
Happy New Year! Ten Caregiver Wishes for 2022
Wishing for kinder and gentler days
Wishing for understanding of our caregiver ways
Wishing for support to arrive at our doors
Wishing for respect for our caregiving chores
Wishing for caregivers to not be neglected
Wishing for caregivers to be more respected
Wishing for us to care for ourselves as we care for our mother, father and son
Wishing for the day we accept that self-care is always Job One
Wishing for the support you so very much deserve
Wishing for these wishes to come true for each and every caregiver – especially yours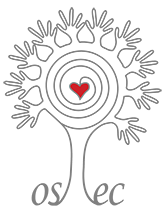 WE GET TO THE HEART OF THE MATTER AT HAND
One Source –Empowering Caregivers was founded in December 2014 in Grass Valley, California.  Founder Donna Raibley, a Caregiver in her own community, was aware that Caregivers were in need of hope and support, while they tirelessly cared for their Loved Ones at home.
Our Mission
The Mission of One Source – Empowering Caregivers is to improve quality of life for Caregivers and their loved ones by providing cost-free, non-medical support while they remain at home in a safe and healthy environment.
Our Vision
At One Source – Empowering Caregivers we envision Caregivers and their loved ones receiving cost free respite care while they remain at home.