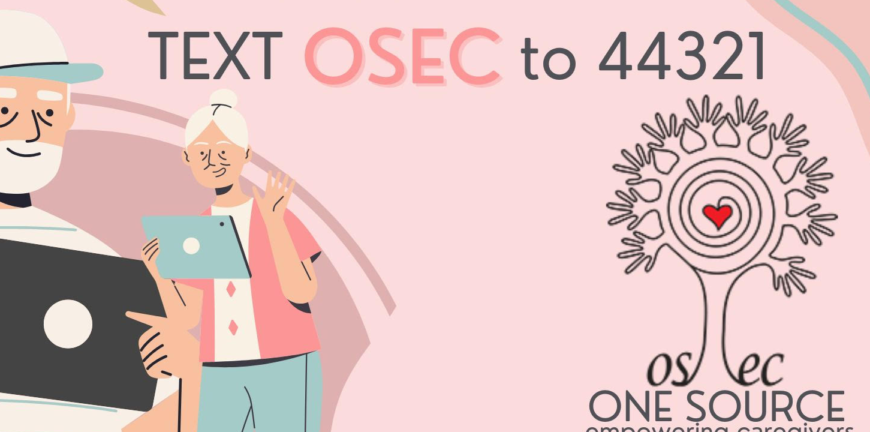 Text 44321 to OSEC Fundraiser
One Source -Empowering Caregivers has been actively involved in supporting in-home caregivers in Nevada County since 2015.  Recognizing the uniqueness of the role as 24/7 caregivers, in-home caregivers tirelessly and faithfully keep their frail loved one at home, safe and surrounded by the life of loving family and friends.  There is no one more generous than a caregiver.
One Source-Empowering Caregivers is participating the GLOBAL DAY OF GIVING. This movement unleashes the power of world generosity and reimagines the gift of shared humanity.    The common mission of Giving Tuesday is to build a world where generosity is part of everyday life.  Everyone has something to give; every act of generosity counts.
One Source-Empowering Caregivers has a new secure donation platform…GIVE LIVELY.
Please make your donation by texting OSEC to 44321.  This platform may be used at anytime for donation giving.
We believe that every in-home caregiver deserves to maintain their own health and wellbeing, while making their loved one smile and continue to stay at home.
We call this "THE PROMISE."
PLEASE DONATE NOW…
Thank You!