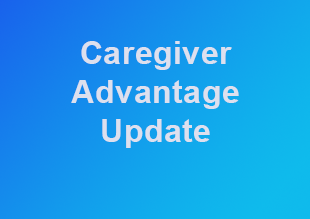 Caregiver Advantage Update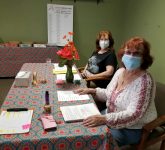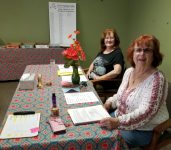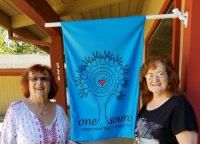 Top pictures:  Lynn Xavier, Co-facilitator with Elizabeth Rawson.
Lynn volunteers with caregiver support groups with the Alzheimer Association and Elizabeth is hosting her program "The Caregiver Advantage."  This free seven session program of education and support for caregivers was completed on June 22nd.  Congratulations to all of the participant caregivers.
Register Today
If you are a caregiver needing tools to manage your daily challenges, please plan on attending the next sessions, beginning in September.  All COVID-19 guidelines are in place.  Learn self-care techniques, explore practices in daily self expression, relaxation, creativity, and tips and tricks from each other and from the professions.  Share resources:  what works, and what doesn't work for each of you.  This is a series and each session builds on the precious.  Attendance at all sessions is recommended.  Due to the COVID-19 restrictions, enrollment is limited.  For more detailed information, dates and days, time and location, please call the One Source-Empowering Caregivers office at 530-205-9514.  A volunteer will be happy to help you.  If you leave a message, a volunteer will get back to you.  Give yourself a gift of self care; you are a blessing.