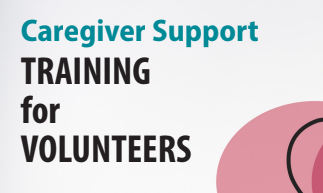 OSEC Training Starts Sep 25th Register Now!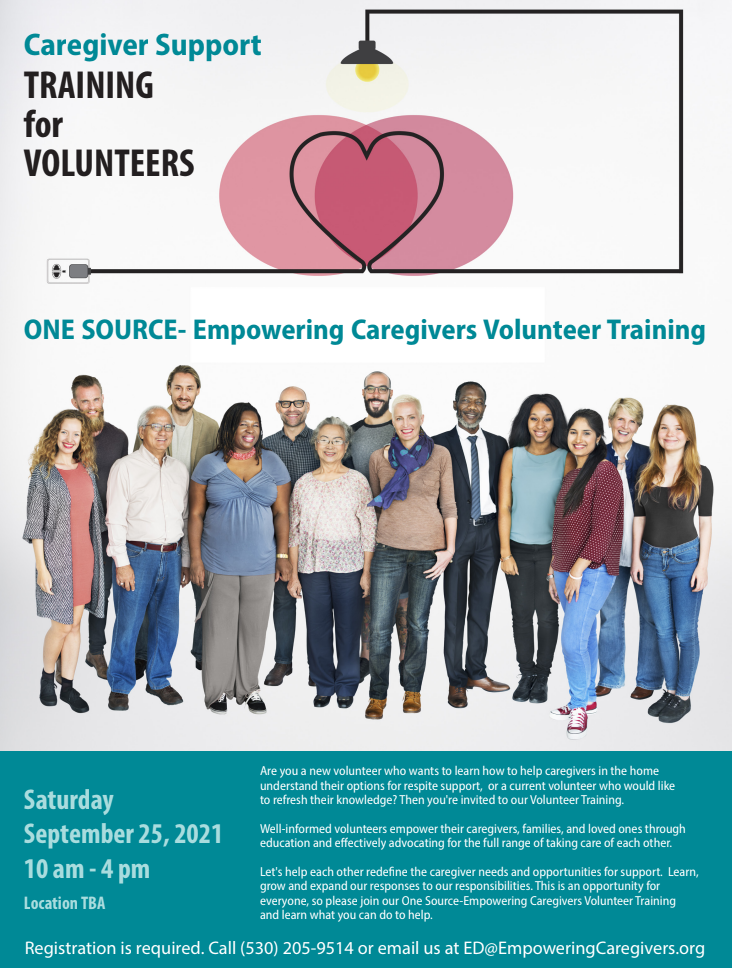 Are you a new volunteer who wants to learn how to help caregivers in the home
understand their options for respite support, or a current volunteer who would like
to refresh their knowledge? Then you're invited to our Volunteer Training.
Well-informed volunteers empower their caregivers, families, and loved ones through
education and effectively advocating for the full range of taking care of each other.
Let's help each other redefine the caregiver needs and opportunities for support. Learn,
grow and expand our responses to our responsibilities. This is an opportunity for
everyone, so please join our One Source-Empowering Caregivers Volunteer Training
and learn what you can do to help.
Registration is required. Call (530) 205-9514 or email us at ED@EmpoweringCaregivers.org