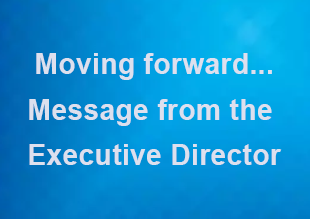 Moving forward…Message from the Executive Director
Aug 24, 2020
Hello to all of our friends at One Source-Empowering Caregivers,
Both Katherine and I are hoping that all of you are safe from both the fires and the COVID-19. We are overdue for our August update and volunteer connection. OSEC's work has never been more critical than it is right now.
Our volunteers have been busy continuing to make calls, respond to calls and emails. We cannot thank our volunteers enough who have met caregiver needs for grocery and medication deliveries and brief "porch" visits. At the office, work continues; moving forward on virtual platforms, developing on-line and video presentations and planning our next volunteer training. Katherine's most challenging adventure is developing a long-awaited data base for the 5 years of information and history of the One Source-Empowering Caregivers organization.
We are also actively fundraising, writing grants and asking for donations to support our organization. We want to thank Sandy Spurgeon and Elizabeth Rawson for their wonderful generosity of giving us the "Birthday Fundraiser" on our Facebook page. If you have not been following us on Facebook, please join in. Create your own "The Sky is the Limit!" Please feel free to share "Your Story."
This is the time of year when board member terms are coming to a close. A board member serves the organization for one year, which may be extended to two years. The board member is crucial to the nonprofit execution of the mission and goals of OSEC. If you would be interested in being considered as a board member please let me know. We are actively recruiting as we address the changes needed for the organization to survive moving forward.
Feel free to let me know if you have questions, input, or general comments relating to all of the efforts and hard work that is getting done. If it is possible for you to consider volunteering at this time, we do want to hear from you. All of our volunteer hours are considered as "In-Kind" donations and are rolled into our financial statements and reflect upon our financial stability.
Of course, a monetary donation is always welcome.
With much appreciation, warmest regards and stay safe,
Carolyn
Carolyn M Seyler
Executive Director