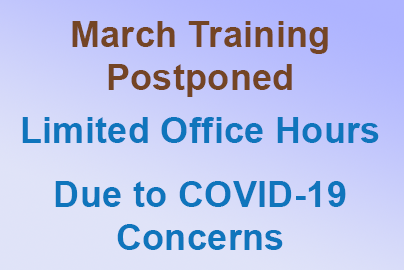 March Training Postponed
In an attempt to support the Nevada County Public Health Dept guidelines relating to the COVID-19 status, I am postponing until further notice the OSEC Volunteer Training scheduled for Saturday, March 21st.
The office will remain closed this week, and I will be checking phone messages.
Thank you for staying well, and staying quarantined.
Healing prayers to all,
Carolyn