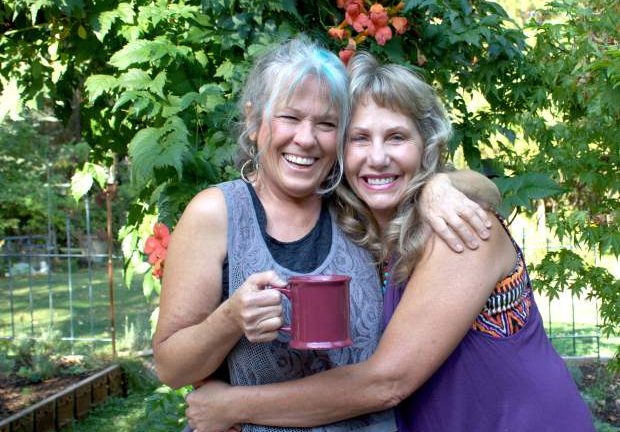 Caring for the Caregiver – The Union
Caring for the Caregiver: Free respite care coming to Nevada County
Articles and Photos By Tom Durkin ~ ~ Published in The Union ~ ~ August 29, 2016
"I was a zombie," Yvon Dockter of Nevada City recalled.
In the past, "I was really good at powering through, just keep plowing forward."
But when your husband is dying a slow death of cancer, and you are so exhausted from caregiving day after day, "You think you're functional — but you're not," she admitted.
"You're in a state of shock and you can't think logically," Dockter said.
Fortunately, Dockter had a friend, Donna Raibley of Cedar Ridge.
"The moment I told her that Craig (Dockter's husband) had colorectal cancer, she was, like, right there for me," Dockter said gratefully.
Raibley would come to visit and take care of Craig so Yvon could go out in the world to do whatever she needed or wanted to do.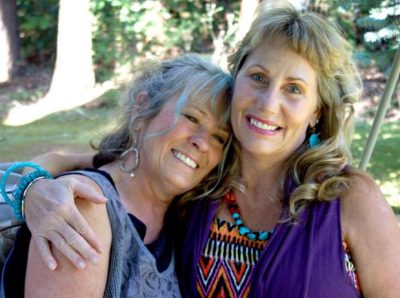 "In the year and a half it took Craig Dockter to pass on, he and Donna became close friends."
One day, Craig Dockter woke up and made Raibley promise, "When I get better, let's start this [respite care] business."
"I said," 'You bet. We'll do that.'"
"And he said," 'Do you promise me?'"
"And I said," 'I promise you.'"
Craig Dockter died several days later.
EMPOWERING CAREGIVERS
It took Raibley more than two years to fulfill her promise to Craig Dockter. Using her own money and donor contributions, she created One Source – Empowering Caregivers (OSEC), a free, respite-for-caregivers service (not a business) set to launch this fall.
"If you are a caregiver of a loved one who is 18 years or older, and you're feeling overwhelmed, please call us. We want to help," Raibley said in an Aug. 5 interview on KVMR community radio.
Raibley is executive director of the 501(c)(3) nonprofit organization she runs out of her home.
In that same KVMR interview, Katherine Doolittle — an early OSEC board member and program director — made an open plea: "We are actively recruiting volunteers right now," she said.
Raibley reported OSEC will hold a "soft training" for board members and select volunteers in late September.
"Our first official training will be at the end of October," she said.
"We need 20 volunteers for our first training," said Raibley. "We especially want men to volunteer."
Several people have signed up for the free, three-day (Saturdays) training. Volunteers who complete the intensive training will be certified as respite care specialists, she said.
OSEC already has a waiting list of caregivers who desperately need respite caregivers they can trust, but Raibley encouraged any caregiver in need to give her a call (see box).
She also is asking unpaid caregivers who are caring for a loved one at home to fill out an online survey at https://www.surveymonkey.com/r/SWHWWZH
Like any good executive director, Raibley is always making a pitch for money.
"We are trying to raise money, $50,000 of much-needed support, so we can continue with our efforts in this ground-breaking, innovative service for our community," she said.
"We appreciate any support that anyone can offer us."
Raibley also noted Nevada County's OSEC program is designed as a model for other communities to emulate, including Yuba and Placer.
VOLUNTEERS NEEDED
With a population that is 23.4 percent over 65, Nevada County leads the state in elderly population. The state average is 12.9 percent, according to Raibley.
The need for caregiver respite is definitely here, Raibley and Doolittle noted.
"We have to acknowledge that the financial impact, the emotional impact, the social impact, the physical impact on caregivers is so frightening," Doolittle stated. "They need a break!"
"We want to help you so that you can take some time for yourself and provide your loved one with a compassionate, nurturing, volunteer care specialist who you can trust with your loved one," stressed Raibley.
Understanding that caregivers won't let just anybody take over caregiving of their loved ones, OSEC is guaranteeing qualified, non-medical respite service, Raibley said.
Volunteer respite care specialists will be comprehensively vetted with background checks, personal references and health clearance. Then they will be rigorously trained in what they need to know to be effective, compassionate and culturally sensitive respite caregivers.
Volunteers who qualify for training will be asked to commit to a minimum of one shift of two to four hours a week. Although volunteers may opt to work more hours, "All we're asking for is a commitment of up to four hours a week," Raibley emphasized.
Yvon Dockter was one of the first volunteers to sign up:
"I want to be one of the trainees and be involved myself," she said, "because I feel so bad for people who have to go through this by themselves. I've been there, and I know what it's like to be — alone."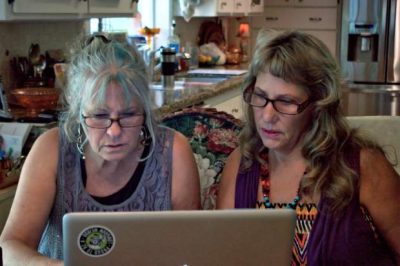 Tom Durkin is a board member of OSEC and is a freelance writer and photographer in Nevada County. Contact: tdurkin@vfr.net or www.tomdurkin-writer.net.